Reusable Stay-Dry Leakage & Period Pads - Black Lace 5 Pack
$59.95 $89.95
Or 4 fortnightly interest free payments from $14.99 AUD with
More info
This 5 Pack of Reusable Period Pads are an effective way of reducing monthly costs from buying pads or tampons while minimising waste and contribution to landfills.

The B Free eco-friendly reusable sanitary pads are the perfect solution for medium flow periods, light bladder leakage or discharge. These washable sanitary pads feature a waterproof backing so you can stay confident that you won't experience any leakages. The absorbent fleece lining wicks away moisture to ensure long-lasting comfort.
To wear these easy-to-use pads with wings, simply clip onto your undies to secure in place all day or all night. If you are out and about and want to change to a fresh pad, fold the used pad so the waterproof backing is on the outside and secure the clip on the wings to store. Once you get home you can rinse them out and put it in the washing machine when you are ready.
Approx. 25.5cm length and 9cm width (when fastened). Please note that these measurements are estimates and actual measurements may vary due to production. 
Beautiful black lace pattern
Leakproof design for all-day confidence
Suitable for regular flow periods
Can be worn overnight 
Washable and re-usable
Eco-friendly
Absorbent to prevent leakage
Clips to secure onto underwear
Fold and clip to store in your bag while out and about
Comes in a complimentary pouch
Washing Instructions: After use, we recommend rinsing it with cold water until it runs clear (as hot water can set the stain), hand wash or pop them in the washing machine. For heavier flow days, you can do a pre-wash step by first soaking the pad in cold water with a drop of tea tree oil to sanitise.

Please note that due to hygiene reasons this item is not eligible for return.
Want To Know 10 Reasons Why You Should Switch To Reusable Pads? Click here to read it on our blog! 
Customer Reviews
Write a Review
Ask a Question
05/20/2020
I recommend this product
The best product
It's the best purchase I've made in a while. shopping online always gives me a slight disappointment, but this product is just flawless, it's so soft and comfortable to wear. I'd definitely recommend this to my friends!
Daisy N.
Australia
05/15/2020
I recommend this product
Brilliant
The pads are well made, really pretty fabric, i love the lace design. They work perfectly. I'll be back for more.
Tracey P.
Australia
05/06/2020
I recommend this product
Reusable period pads
These reusable pads are great. Good absorbent material, easy to clean and quicker to dry than other reusable pads.
Niki W.
Australia
05/05/2020
I recommend this product
There Awesome Brough some for myself & my daughter
Awesome will be buying more
Carol R.
Australia
05/05/2020
I recommend this product
Happy
Fast, great communication Easy Transaction
Melissa R.
Australia
04/20/2020
I recommend this product
Reusable stay dry period pads
My daughter loves them as they stay dry and didn't leak in the sides And lasted for significant time
Demi Z.
Australia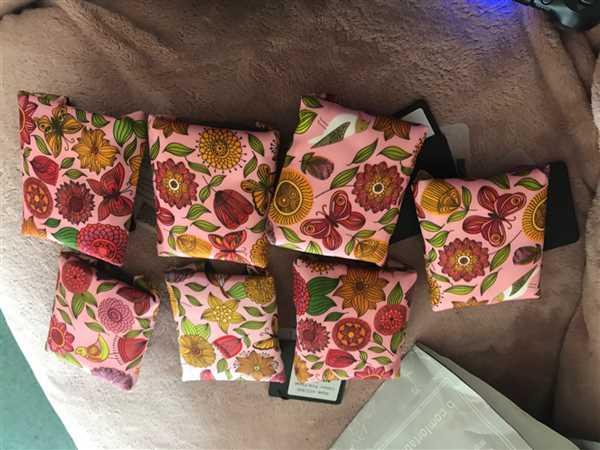 04/15/2020
I recommend this product
Reusable pads
Quick shipping , great pricing and great products
Catherine B.
Australia
04/14/2020
I recommend this product
Fabulous Product
Product received so quickly and I am so impressed! My only gripe was that as it was my first time using them I purchased a 3 pack. When I went back online to order more, BFree was out of stock - understandably so! Such a great product - just wish I had started this sooner. ⭐️
Lori V.
Australia
04/07/2020
I recommend this product
Great buy
I am so pleased I bought these reusable sanitary pads. I wish they had been around when I was a teen. I like how they can be folded and carried in your bag if needed. I bought these at the right time because with Covid-19 it is hard to go shopping when you want to. I would recommend these to anyone.
Gloria P.
Australia
04/02/2020
I recommend this product
Excellent product!
So comfortable!! Buying more as I type!
Sophia R.
Australia