Beeswax Wraps 3 Pack - Mixed Prints
3 Pack
SALE - Hurry, Limited Stock!
$28.99 $42.00
Or 4 fortnightly interest free payments from $7.25 AUD with
More info
We would like to introduce SUSTAINABLE WRAPS that are beautifully handmade by two Melbourne sisters. We love supporting fellow Australian businesses as well as offering new sustainable products. These household staples are made with 100% cotton fabric, Victorian beeswax, pine resin and coconut oil.
This 3 Pack of Beeswax Wraps includes three different sizes to allow you to use on a variety of needs. You can use these wraps directly to cover cut fruits and vegetables to keep them fresher for longer and odour free; as a sandwich bag, to cover leftover meals and to cover dishes and dinnerware. The possibilities are endless! These handmade and sustainable wraps are also a great way of reducing your waste as well as costs that can add up pretty quickly from single-use plastic and etc.
Picked from a mix of a wide array of beautiful and bright designs. Customers may receive any print and colour.
Seasonal Beauty design 3 pack
1x Small: 20cm x 20cm 
1x Medium: 27cm x 27cm 
1x Large: 36cm x 36cm 

Please note these wraps are not be used with raw meat and fish or hot dishes and liquids
How-to-Use: Place the Beeswax Wrap over your food or bowl/dinnerware and with the warmth and pressure of your hands, simply mould the wrap to seal.
How long do they last?
These beeswax wraps last for up to 12 months with proper care and regular usage. You will know when they are at the end of their life if these wraps have become thin and have trouble sticking. When this happens, you can cut them into smaller strips to be compostable.
How do I care for my beeswax wraps?
After use, wash in cool water with mild dish soap. Drape your wraps over a drying rack to help them air dry. Please note to avoid heat including warm water, microwaves and covering food that hasn't completely cooled.
Please note that due to hygiene reasons this item is not eligible for return.
Customer Reviews
Write a Review
Ask a Question
11/05/2020
I recommend this product
Excellent replacement for convential pads
My first use of a reusable sanitary product and I was pleasantly surprised. Fits well, no leaks and much more comfortable than traditional pads. Will buy again.
Melissa M.
Australia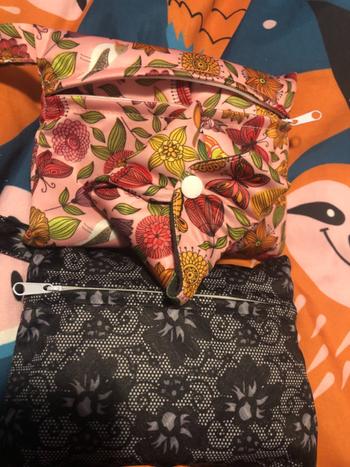 11/03/2020
I recommend this product
Day & night starter pack
OMG wish I was on this trend months ago as I'm happy that I don't have to remember to buy a pack of pads every month when I can have these folded in the same place and very easy to clean and wash!
Larnie M.
Australia
10/22/2020
I recommend this product
Better than disposable pads!
I love these pads so much! They are comfortable, they fit well and they are incredibly absorbent! At first I was a bit iffy and honestly a little scared about leakages, but after I tried them I had no regrets! Another thing I noticed is that they're not as hot and sweaty as disposable pads; they kept me cool. For me, hand-cleaning them was quite gross at the beginning, but that's just something to get used to. I saved about 10+ pads from going into the waste and there's honestly no better feeling than knowing you've made a difference for the planet! I'm definitely going to buy more!
Aaliyah C.
Australia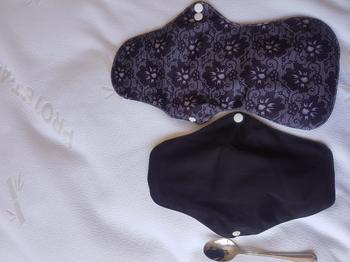 10/16/2020
I recommend this product
Comfy texture
I bought a day n night pack. It's quite good quality more than I thought. Comfy texture n easy to wash. With the water proof bag, it's convince to use even outside. But not sure if it's in a hot n humid country, might be a bite too thick. But I love it
fu J.
Australia
09/29/2020
I recommend this product
These are a game changer!
Love love love! So glad these have become a thing. So sustainable and comfy!
Alyse H.
Australia
09/29/2020
I recommend this product
I'll never buy disposables again!
I was so excited when they arrived! I can wear them with confidence that I am covered. I do need to wear make sure you aren't wearing baggy undies with them but amazing! I'll never buy pads or tampons again! Proud of this environmental switch!
Kathryn D.
Australia
09/24/2020
I recommend this product
Love it
These reusable pads are amazing! Soft, comfy and i love that they are better for the environments. 11/10 would recommend!
Luwana L.
Australia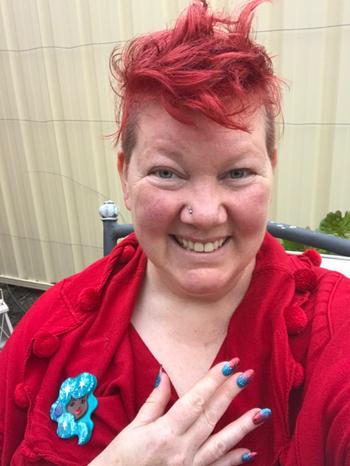 09/15/2020
I recommend this product
Comfy pants!
Brilliant shopping experience - I bought the starter pack to try out the different sizes. My problem is incontinence and I worried that the smaller pads wouldn't be enough protection, but I was wrong. The pads are soooo comfy and so easy to wash and clean, I can't get over how great they are!
Simone T.
Australia
09/14/2020
I recommend this product
Wish I'd come across this sooner!
I started looking into reusable pads because I wanted a period product that was environmentally friendly yet familiar. Happily, I can report that B Free's Starter Set has worked even better than I hoped. Both pad types are comfortable, easy to wash and super absorbent - I can last for 12 hours on a single day pad before switching to a night pad. For protection that will see you through the vast majority of your period, I would highly recommend this set.
Lauren D.
Australia
09/07/2020
I recommend this product
its for men as well who cant quite get there in time!!
brilliant service very happy
paula g.
Australia