Eco-Friendly Reusable Period Pads - 7 Pack
$74.95
Or 4 fortnightly interest free payments from $18.74 AUD with
More info
This 7 Pack of Reusable Period Pads are an effective way of reducing monthly costs from buying pads or tampons while minimising waste and contribution to landfills.
Our eco-friendly washable and reusable sanitary pads are the perfect solution for medium flow periods, light bladder leakage or discharge. These pads feature a waterproof backing so you can stay confident that you won't experience any leakages. The absorbent fleece lining wicks away moisture to ensure long-lasting comfort.
To wear these easy-to-use pads with wings, simply clip onto your undies to secure in place all day or all night. If you are out and about and want to change to a fresh pad, fold the used pad so the waterproof backing is on the outside and secure the clip on the wings to store. Once you get home you can rinse them out and put it in the washing machine when you are ready.
Approx. 26cm length and 9cm width (when fastened)
Leakproof design
Suitable for regular flow periods
Suitable for wearing while sleeping
Washable and re-usable
Eco-friendly
Absorbent to prevent leakage
Clips to secure onto underwear
Fold and clip to store in your bag while out and about
Washing Instructions: Rinse in cold water after use. Machine wash and line dry.
Customer Reviews
Write a Review
Ask a Question
02/24/2020
I recommend this product
Eco-Friendly Reusable Pads
so comfortable, you hardly know you are wearing one. Highly recommend this product.
Josene W.
Australia
02/18/2020
I recommend this product
reusable period pads
I was thinking this won't work... but i was so wrong. so comfortable. soft. easy and quick drying.. such a clean feeling
Sharon t.
Australia
02/09/2020
I recommend this product
Fantastic product
Finding BFree so much better for me and the environment than disposable pads. Very comfortable. Easily rinsed and laundered.
Natasha B.
Australia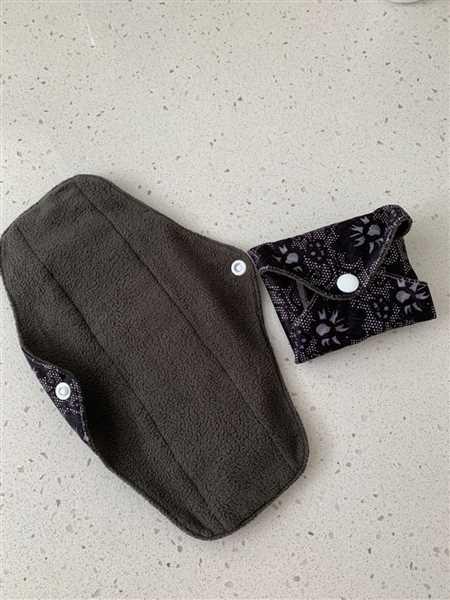 02/08/2020
I recommend this product
Eco -Friendly pads
I've been using some Eco pads from Another company for a while now but really needed some more , so when I came across this company I thought they looked better than what I already had , & wow I wish I'd ordered more ! They are so much better , ... these pads are so comfy , absorbent, a great size & I would highly recommend them ... they are easy to wash & the ultimate bonus is ... you'll be helping our planet .. thank you for making a great product ... I'll definitely order my second packet .
Rachel R.
Australia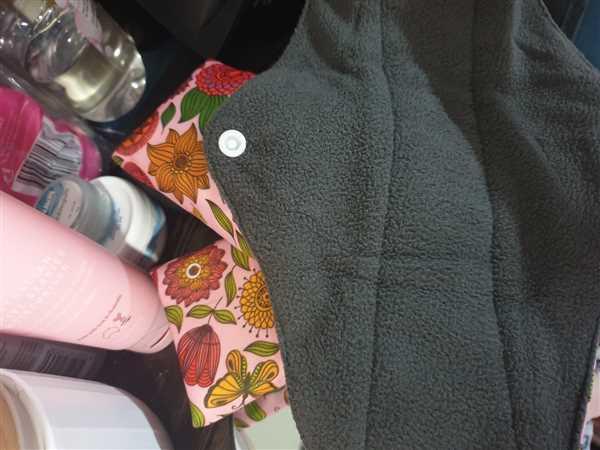 02/01/2020
I recommend this product
Cute!!
Parcel came quickly! Absolutely love the cute floral patterns & so easy to clean.
Natasha G.
Australia
02/01/2020
I recommend this product
Great
Very soft and comfy plus very long - best feature is being dark colours on the absorbent side will prevent so much staining and a very unique design!
Maddeson H.
Australia
01/29/2020
I recommend this product
LOVE LOVE LOVE
Didn't expect these to actually work!! Very pleased with how absorbant and comfortable these are!!! I went to the gym wearing one and I've never been so comfortable, they didn't get smelly nor heavy with sweat during the workout and didn't move.
Jesse
Australia
01/25/2020
I recommend this product
LOVE !!!
Was very worried about trying these pads but ordered them out of boredom at home and i am so glad that i ordered them and were at my door step within 3 days and they are so much better than the single use pads and have felt so comfortable wearing them they are well worth the money and washed them the other day and didn't lose shape and still so comfortable. i have already ordered more to have more than needed because they are that good
Kyrstee .
Australia
01/23/2020
I recommend this product
Fool Proof!
I'm really happy with the performance of these pads. They're extremely soft and subtle on the skin which is something I was terribly worried about. Great for their price and definitely a money saver. These are now my go-to and I won't be worrying again about buying tampons or pads from Woolies. I'm also going to mention that I haven't had to worry about leaks even on my heavy days. :)
Grace
Australia
01/21/2020
I recommend this product
The best!
I purchased this seven-pack of re-usable pads and they're a lifesaver! There's more than enough in the pack to accommodate my monthly and they're unbelievably comfortable and soft. They don't become irritating and are so much better than constantly having to use single-use pads, and not to mention this idea is incredibly environmentally friendly, thank you!! I will definitely be purchasing it again!
Steph
Australia